Mabry's Business Hours are 6:30 AM to 5:00 PM Monday through Thursday and Closed Friday to Sunday.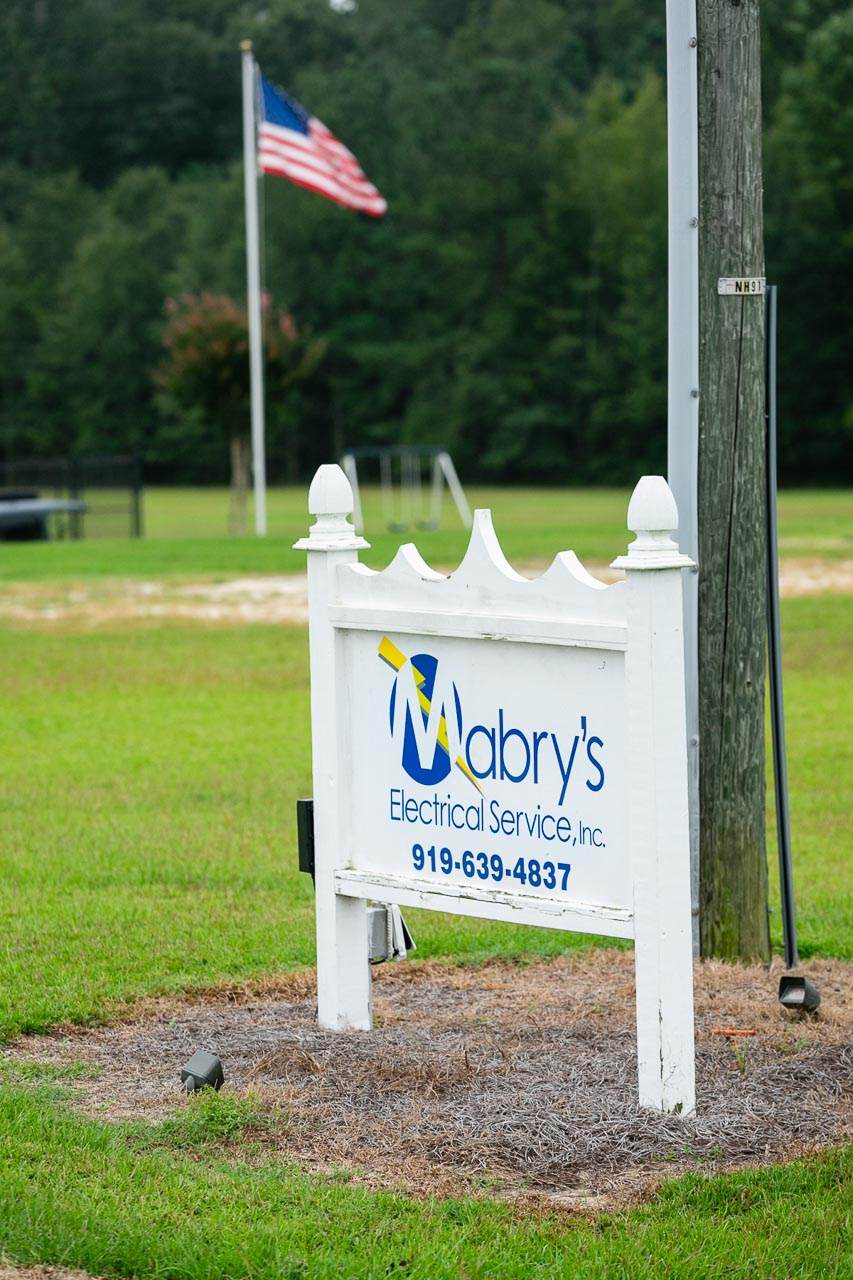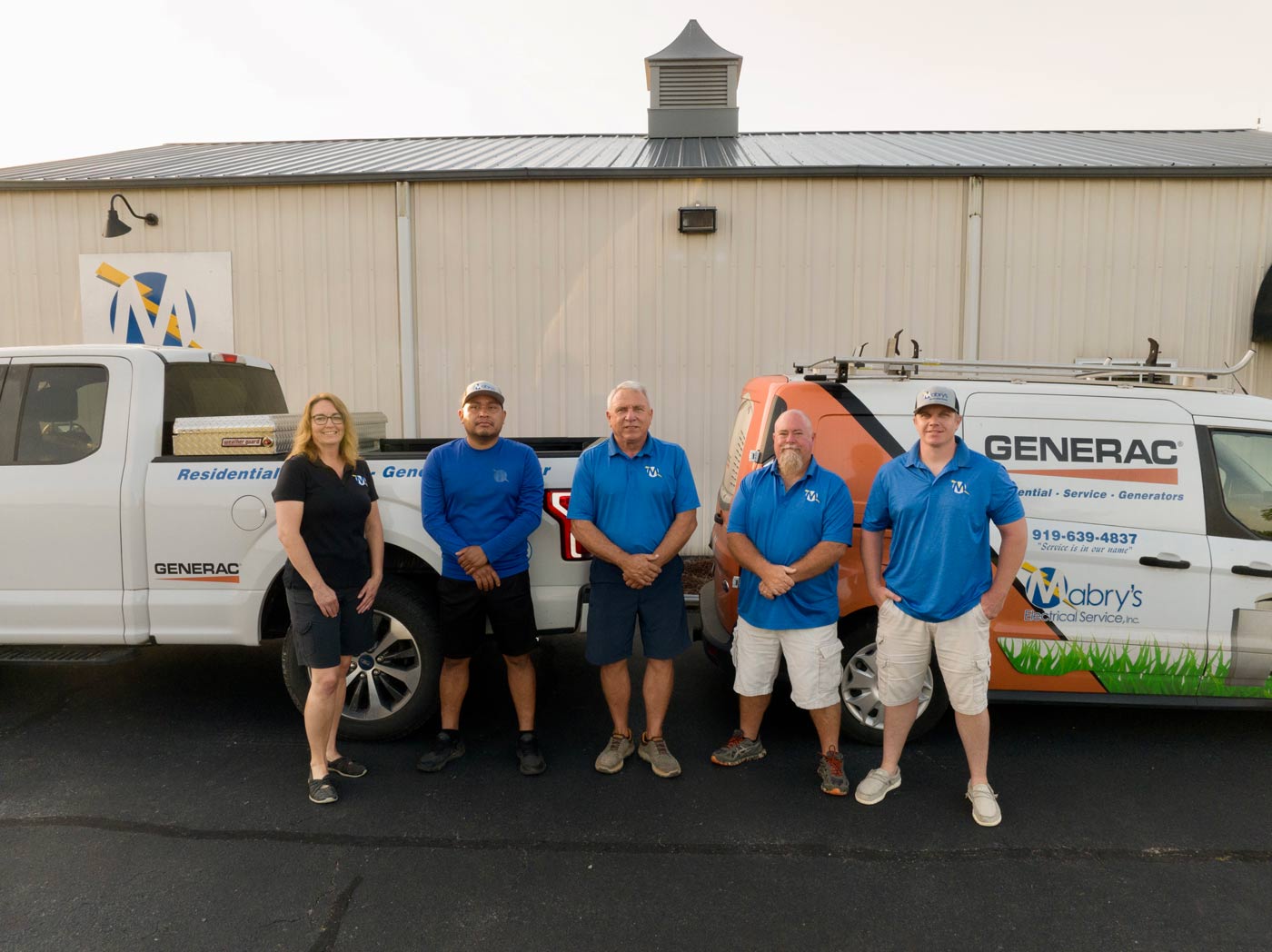 From left to right:
Amber Roback, Office Manager;
Olivar Morales, Residential Manager;
Johnnie Mabry, Owner;
Frankie OQuinn, Generator Specialist;
Daniel Johnson, Operations Manager;
MABRY'S ELECTRICAL SERVICE
Angier, North Carolina
EST. 1989
Mabry's Electrical Service, Inc. is an electrical contracting company located in Angier, North Carolina. Since 1989, Mabry's Electrical has provided for the needs of customers across central North Carolina, meeting both residential and commercial demands.
The service specialists at Mabry's Electrical understand what a challenging undertaking it can be to identify and diagnose your electrical concerns. That is why we strive to offer comprehensive solutions for all your electrical needs. We will furnish you with the information and resources required to make educated decisions about which solutions are most beneficial for you and your project.
When you place your confidence in Mabry's Electrical, you are utilizing a company that has been in business for over 30 years, exceeding the expectations of our customers since its founding in 1989, by Johnnie Mabry. Mabry's Electrical is fully insured and licensed in the state of North Carolina and has an unlimited electrical license. You can feel safe and secure when you call on Mabry's – our employees have over 115 years of combined experience in the electrical industry, and are highly skilled and trustworthy.
The experienced staff of Mabry's Electrical will accommodate and execute your design plans in a professional manner. Located in Angier, North Carolina, Mabry's Electrical is open Monday – Thursday from 6:30 am to 5:00 pm. Managing 10 service vehicles, we provide a variety of services, including standby generator installation and maintenance, service calls, commercial and residential repairs, and trenching services.
Our customers are important to us, and we strive for 100% customer satisfaction. We offer high-quality work at a competitive price.
Servicing Locations Include: Angier, Apex, Benson, Buies Creek, Bunnlevel, Cary, Clayton, Coats, Dunn, Erwin, Four Oaks, Fuquay-Varina, Garner, Holly Springs, Knightdale, Lillington, McGee's Crossroads, Raleigh, Selma, Smithfield, and Willow Spring.
MABRY's ELECTRICAL Services
From light fixture installations to home renovations and additions, we can provide a complete range of electrical services.  Mabry's Electrical is prepared to fulfill any residential or commercial need with our full staff of qualified technicians, many of whom are bilingual. We also specialize in the installation, service, and maintenance of standby generators.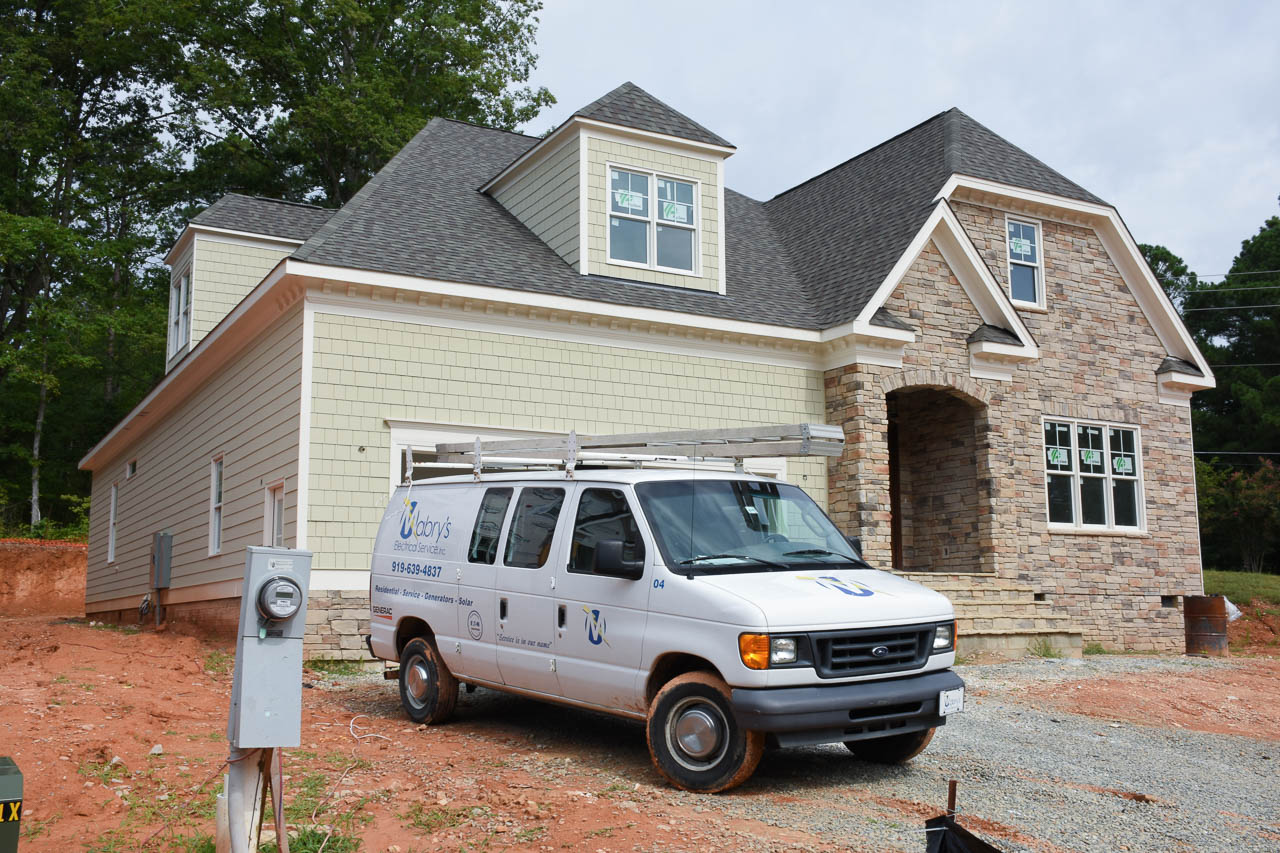 We make every effort to accommodate the homeowners' preferences when constructing a new home or remodeling a current one.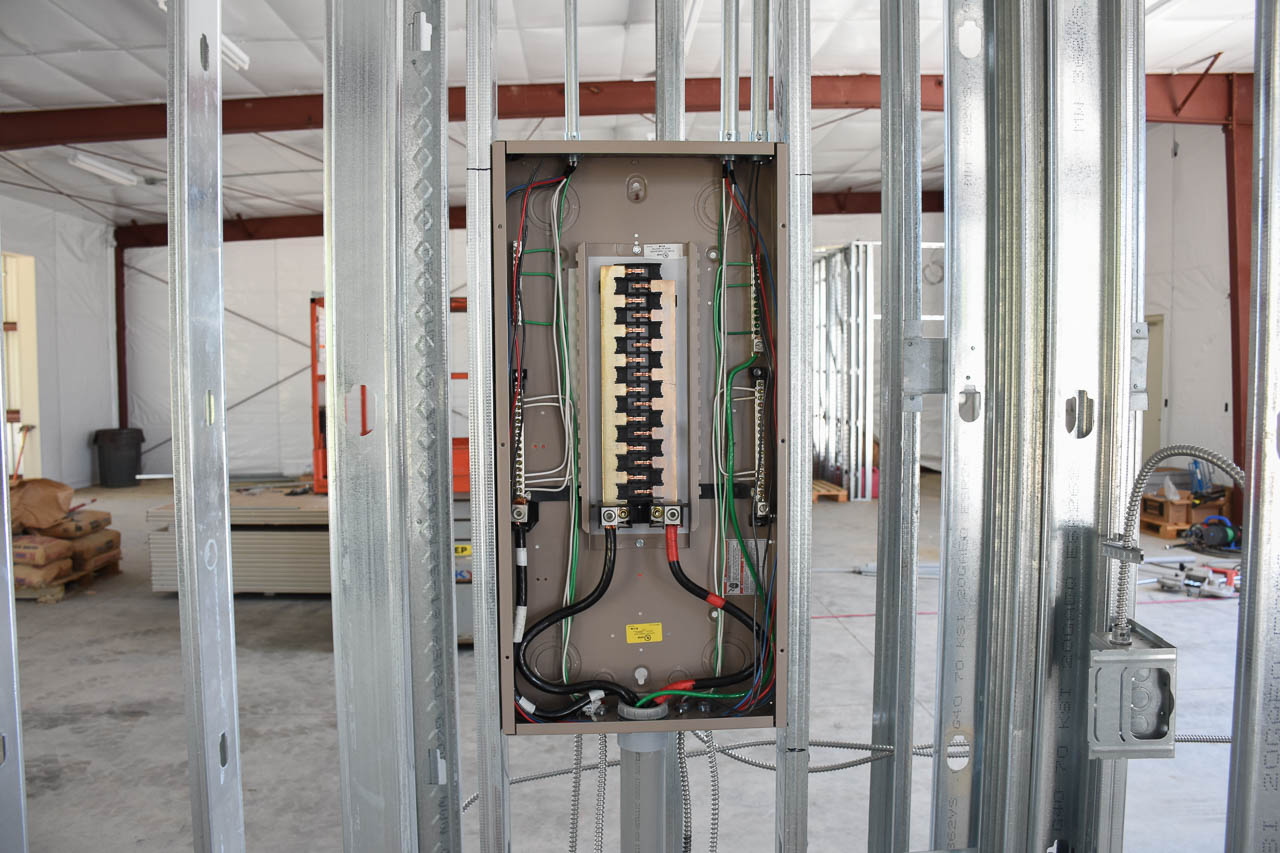 We offer upfits and renovations for new tenants or owners of commercial property. With a change of business comes a change in need for a leased property.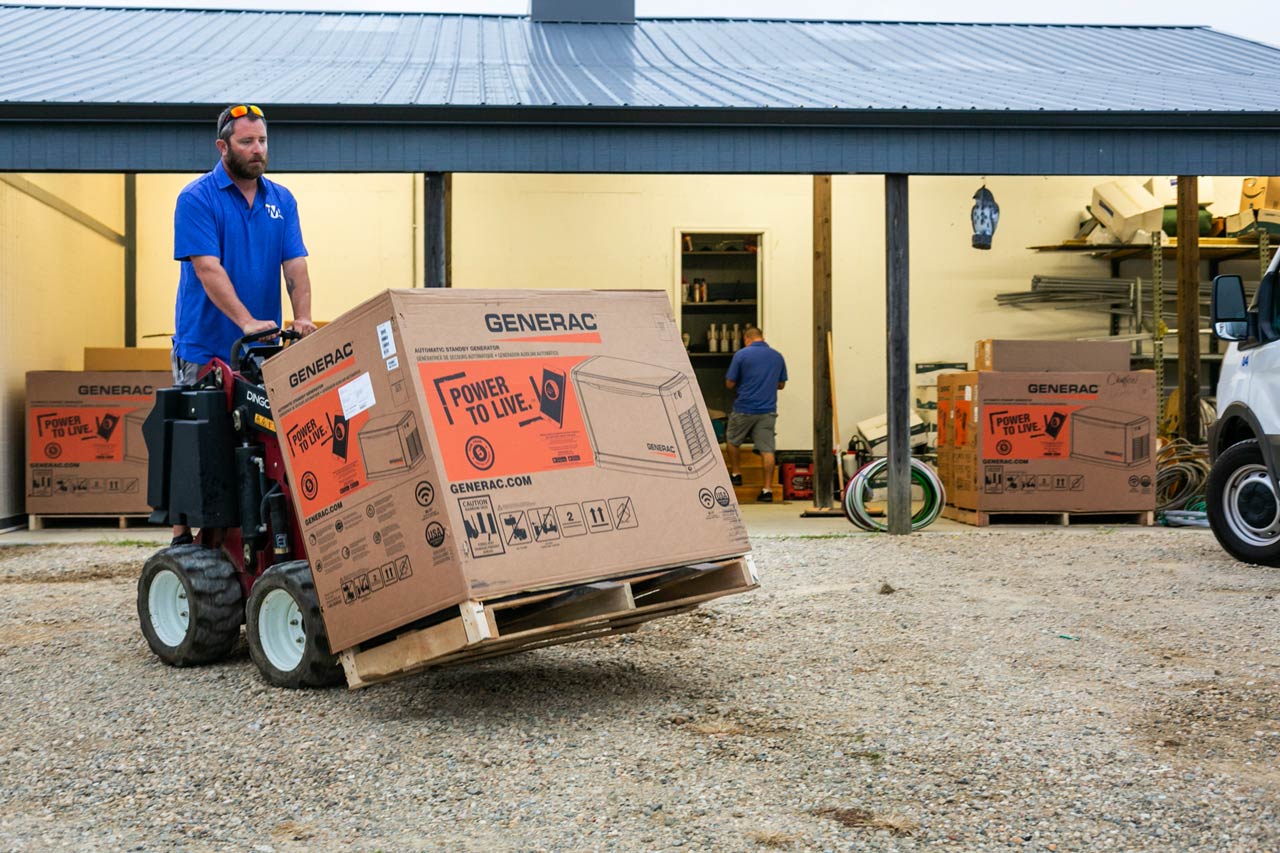 Installing a generator can provide your family with the conveniences of everyday living like heating or cooling, access to the internet, and cell phone charging.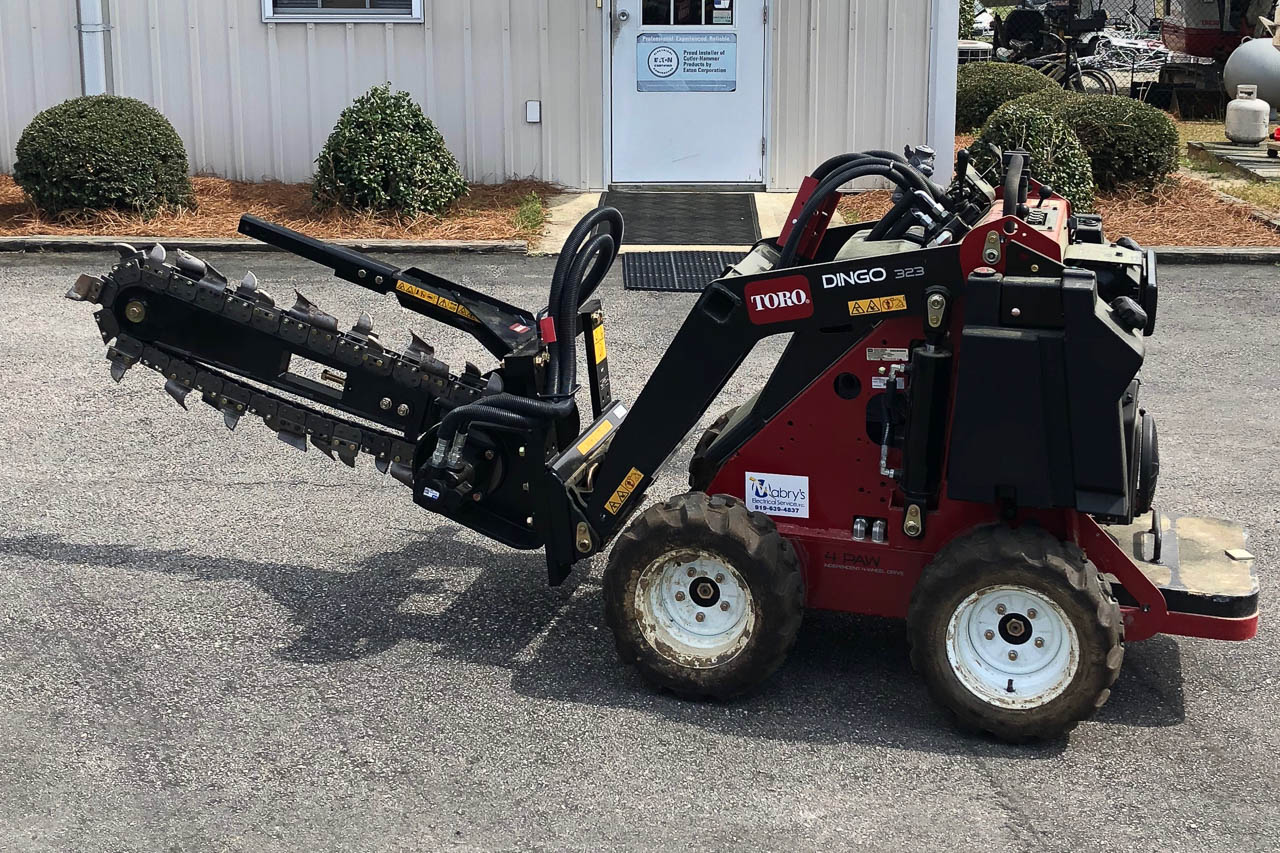 Mabry's Electrical can fulfill your small-scale trenching needs even if there is no electrical work to be performed!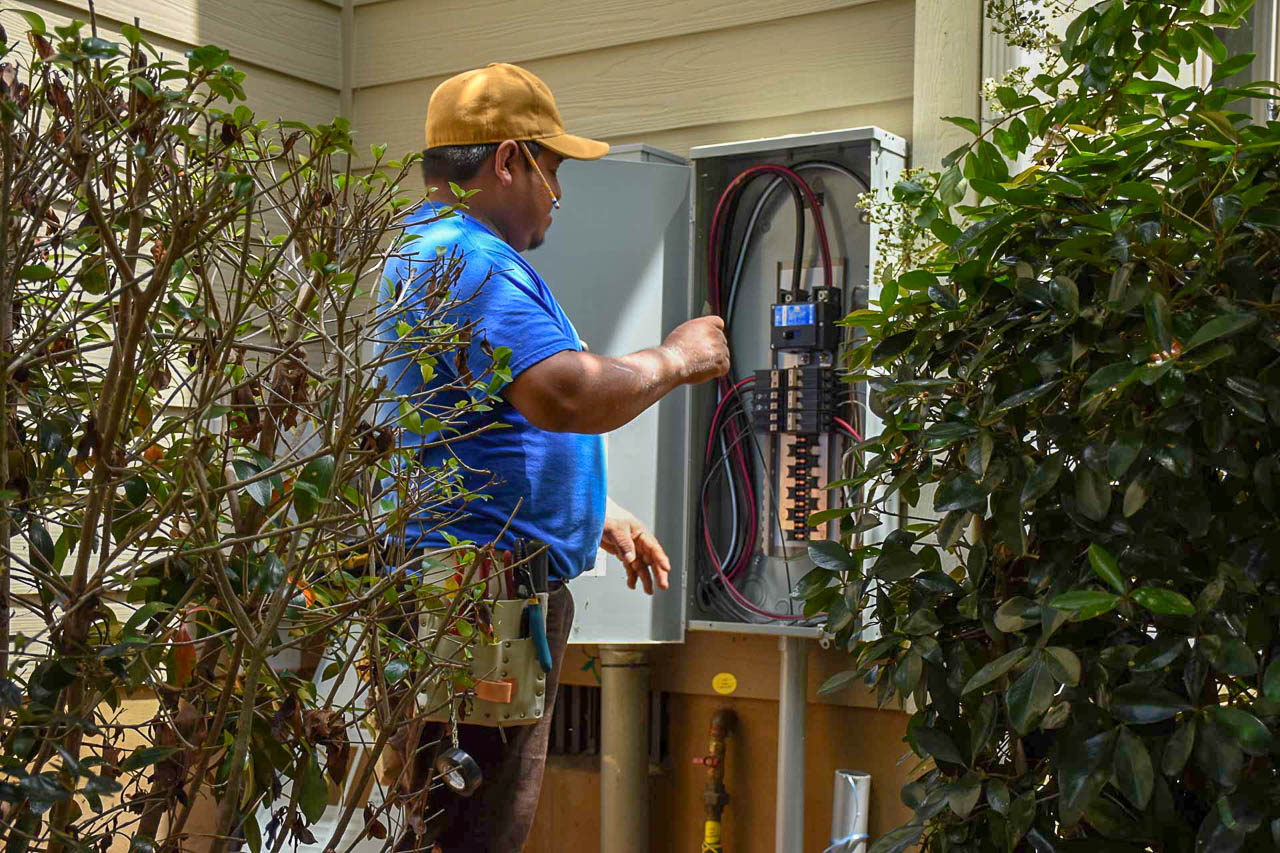 Mabry's Electrical has a full staff of qualified electricians to meet your needs for electrical service or repair.
I am the owner of Maranah Custom Homes, Inc. I have been a custom home builder since 2004. As a business owner, I try to stay loyal to my good sub-contractors and suppliers and don't make changes unless given a reason to. I found myself in need of a new electrician after the one I had used for so many years closed down his business. I was told that Mabry's Electrical would be a good company to reach out to. I contacted Johnnie Mabry and we spoke about taking on my work, and he said it would be no problem. In 2012 Mabry's Electrical began doing all the wiring on my custom homes. They are always professional with my clients and their work is second to none. I would highly recommend Mabry's for any of your electrical needs.
I have known Johnnie and worked with Mabry's Electrical since 2007 when Mabry's Electrical wired my townhome in the Groves. I was very pleased with the quality of his work and had the firm complete some follow-up work to include installing can lights in my third floor train room and surge protection for my home. In both instances, the work was well done and costs were fair. Consequently, when my wife and I bought and renovated a home in Shepherd's Vineyard, I turned to Mabry's Electrical to do the electrical work. Again, everything was done in a timely, thorough, excellent manner. Later when I was looking for someone to install a
Generac in-ground generator
, I was quite pleased to learn that Mabry's Electrical carried and installed Generac units routinely from start to finish at a reasonable cost. We have been happy with the results and the fact that Mabry's Electrical also performs routine, annual maintenance on the unit. One more aspect of the service I have consistently receive from Mabry's Electrical is the "high touch" of what is offered. I have always been able to reach Johnnie directly with a question or concern. He is always knowledgeable, gracious and responsive to my needs. Suffice it to say, I won't use anyone else when the problem involves electrical matters.
I have known Johnnie Mabry on a personal and professional basis for 15+ years and can say that he is a highly respected leader among his peers and employees. While striving for an outstanding level of customer service and employee satisfaction as well as business growth Johnnie will not sacrifice his good name for quantity over quality.
There are three words I would use to describe Mabry's Electrical Service; honest, reliable, and professional. I have had the pleasure of working with Mabry's on multiple projects and they have always delivered on time and with excellent workmanship. Their communication before, during, and after the project is second to none. If you are looking for a reliable and reputable electrical contractor Mabry's Electrical Service should be your first choice.
Dear Johnnie Mabry,
We at Kirkwood Builders would like to thank you for your expertise and professionalism. About seven years ago we made the decision to use Mabry's Electrical as our electrical contractor. In retrospect, that's one of the best moves we made as a company. Johnnie, you and your technicians surpassed our expectations. As a custom home builder, our homeowner's satisfaction is the top priority. Your company is a big part of that satisfaction. We have heard countless times how impressed they are with you. Kirkwood Builders, Inc. would like to thank you for being a major part of our award-winning team.
Mabry's Electrical Service
Welcome to the Mabry's Electrical Service Google Map Integration
Servicing Locations Include: Angier, Apex, Benson, Buies Creek, Bunnlevel, Cary, Clayton, Coats, Dunn, Erwin, Four Oaks, Fuquay-Varina, Garner, Holly Springs, Knightdale, Lillington, McGee's Crossroads, Raleigh, Selma, Smithfield, and Willow Spring.
Service is in our name
At Mabry's Electrical Service we feel that no job is too small or too large. Contact us for all your electrical needs.
CONTACT MABRY'S ELECTRICAL SERVICE
Mabry's Electrical Service, Inc.
731 Mabry Road, Angier, NC 27501
Phone: 919-639-4837
Hours of Operation

Monday: 6:30AM - 5:00PM
Tuesday: 6:30AM - 5:00PM
Wednesday: 6:30AM - 5:00PM
Thursday: 6:30AM - 5:00PM
Friday: CLOSED
Saturday: CLOSED
Sunday: CLOSED